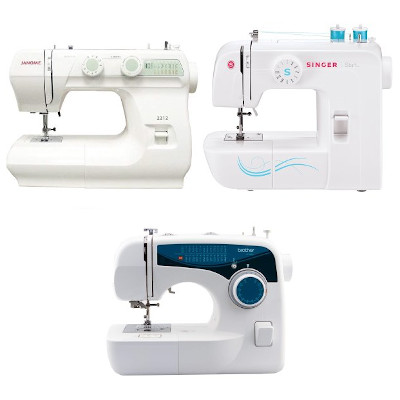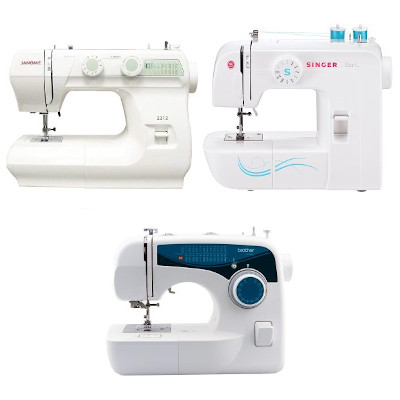 Did your child just realize that their newfound passion is sewing and now you want a machine that suits their interest and skill level? Well, then you've come to the right place. In this article, I will be highlighting some of the best sewing machines for kids and how getting the right machine can spark their interest even more.
The best of these machines will be models that are smaller in size than the traditional sewing machine, have safety features to prevent any mishaps, and be simple enough to be operated by young users. For an older child, you could also look at some entry-level, beginner models so as not to overwhelm prospective users with too many features. So, without further ado, here is a look at three highly recommended models for children and the list of features they offer.
Top Rated Sewing Machine For Kids
---
Singer 1304: Best Overall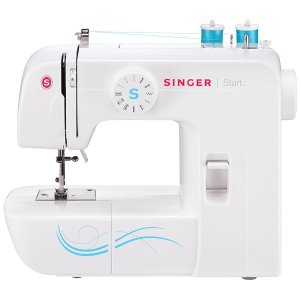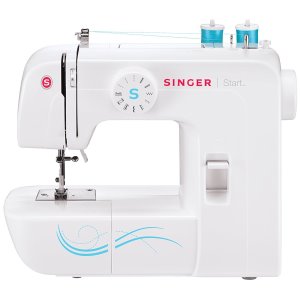 A manual model that will suit the needs of any young learner, the Singer 1304 is an excellent starting point on the journey to kid-friendly sewing projects.
Power and Functionality
When people say great things come in small packages, they may well be talking about the Singer 1304. This is a compact unit that packs in a lot of power and functionality for a beginner sewing machine.
Personifying simplicity at its best, this sewing machine is straightforward and easy to use. Keeping things minimal, there is a single dial on the front of the machine that lays out the stitch selection available with this model. You get 6 built-in stitches that cover the basics of beginner sewing, a 4-step buttonhole function, and dual spools to give the option of creating parallel rows of stitches. This is a nice touch to just spruce up a sewing project by adding some color or decorative stitches.
Build and Construction
For a beginner model, the Singer 1304 is considerably well-made. Manufacturers have used a sturdy metal frame in place of a plastic one which will not only add to the longevity of this unit but also keep it steady as you work with it. A steady machine naturally delivers superior stitches that are straight and consistent.
Despite its solid core, the machine remains highly portable and is easy to carry around with its carry handle. It works at a speed of 750 SPM which is adequate for a beginner model until new users can get comfortable with it before moving on to faster sewing machines.
---
Brother XL2600i: Budget Pick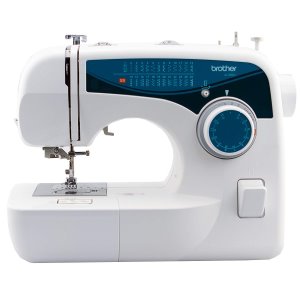 The Brother XL2600i packs in a lot of useful features for an inexpensive machine that is extremely easy to use.
Great Entry Level Option
This Brother model can best be described as a sewing machine for beginners or young learners with little to no sewing experience. It packs in all the basics of sewing and some more in a neat little package.
There are 25 built-in stitches on this model that are bound to get any novice sewist excited. You can choose from utility, heirloom, and decorative options to adorn your work and make good use of the free arm to stitch hems, sleeves, or pants easily.
To add precision to your work, there is the option of a handy stitch length dial and an auto buttonhole as well. Beginners will also love the ease of threading on this machine alongside the drop-in bobbin, built-in thread cutter, and the ability to adjust stitch length and width.
Suitable for Sewing and Crafts
If your child loves doing crafts, then they will also love what the 2600i has to offer. With the right supervision, you can help your young one quilt, decorate clothes, create crafts, and make fashionable garments for themselves and their dolls with ease and have fun while doing so. If you'd like to work with zipper insertion and button sewing, the 2600i has got you covered for that as well.
At a weight of just 11lbs, this machine is an easy to take along model to sewing classes or elsewhere, and portability is further facilitated with its carry-on storage compartment which will hold all your accessories intact.
---
Janome 2212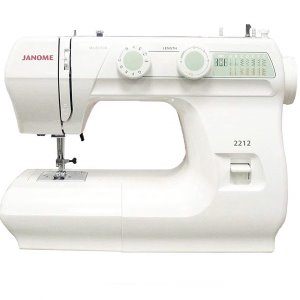 If you're looking for only the basics of sewing in a compact design, then the Janome 2212 will make you happy.
Well-Suited for Beginners
A robust sewing machine that packs in 12 built-in stitches, a 4-step buttonhole function, and a speed of 1000 SPM, the Janome 2212 offers more than any beginner sewist could wish for. Ideal for first-time users, this machine is as easy as they come.
Setup is quick and easy without any fancy threading system and the simple stitch selection is easy to follow. The stitch guide is positioned on the top of the machine and a dial lets you choose your required option. A second dial puts you in control of adjusting stitch length and width. However, stitch tension is a step that needs to be carried out manually. To lock your stitch in place, there is a reverse lever to do your bidding.
Works with Thicker Fabrics
What many beginner sewing machines can't do too well is work their way through thick or heavy fabrics, but the Janome 2212 is an exception. This machine uses a powerful motor and its top speed to handle thick fabrics like denim with fair ease, but you do need to be careful about using the correct needle for such tasks.
The free arm makes working with cuffs, sleeves, and pants a cinch but the work area may be somewhat limited for larger projects such as quilting. And because it is small and compact, you won't have to dedicate a lot of space when using this machine.
---
Best Sewing Machine for Kids: A Complete Buying Guide
Finding the best sewing machine for kids means looking for a model that matches a child's age and skill level so that it doesn't overwhelm them. At the same time, it should also offer enough features to keep their interest alive in sewing and feed their curiosity as well. Anything that fails to do so will only cause frustration and may put children off sewing completely. So, to find the sweet spot between the two, here is what you should consider in a sewing machine for kids:
Type of Machine
Getting started on a mechanical model is a better idea than opting for a computerized one. Mechanical machines cover the basics of sewing nicely but computerized versions may become too complicated for someone just starting out. Once your little sewist becomes proficient at what they do, you can then consider upgrading to a more advanced machine.
Ease of Use
Sewing machines offer a number of functions that can be intimidating for a young user. Even the most basic models will require a few preparatory steps before getting started so look at user-friendliness carefully. Steps like bobbin winding and loading can be confusing at best and frustrating at the worst, so it's recommended to look for a machine that makes these tasks easy to handle.
In this regard, a top-loading bobbin system is a godsend and automatic threading can make things so much easier. Another helpful feature is when a machine comes with a start/stop button and speed slider. One of the most challenging aspects for kids is to master the foot pedal but controlling speed with a slider is much easier. Plus, some foot pedals can be extra sensitive which only adds a layer of difficulty to the learning curve.
Learning to master speed correctly will help your child become more confident as they progress with their sewing projects.
Safety Features
Safety features are important for young users and anyone using a sewing machine for the first time. Some models do come with finger guards as a precaution, but if yours doesn't, it's easy to buy these separately and install then onto the machine. Other safety considerations include making sure that the machine is placed at the right height so that it's easy for the child to reach the foot pedal comfortably.
Best Sewing Machine for Kids: Final Thoughts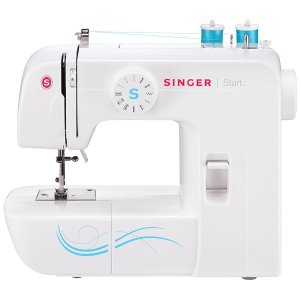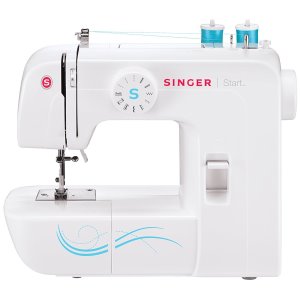 Starting small and simple is the best way to go when you're looking for a sewing machine for your kids. With the right machine, teaching sewing can be very rewarding and learning equally so.
With this in mind, the Singer 1304 comes out as the best sewing machine for kids given its durable construction, user-friendliness, and compilation of features that serve beginner sewing needs well. It's hard to go wrong when your purchase is backed by an established name like Singer.
The Brother XL2600i is great in terms of affordability but doesn't compromise too much in terms of performance when compared to the competition. It is a fully functioning model that keeps things simple for kids and makes sewing straightforward and fun.
For a versatile unit that works with different fabric types, the Janome 2212 is the perfect pick. It gives you plenty of options to keep your little one busy creatively while keeping the element of fun foremost.
Related Articles: