Today we will take a look at two popular methods for decorating apparel and see which one is best: embroidery vs screen printing.
When it comes to putting labels, logos, and monograms on a piece of apparel, from a t-shirt to a hat, a jacket to a pair of sneakers, there are two main methods. The first method is embroidery and the second method is screen printing. But which is better, and what's the difference?
Embroidery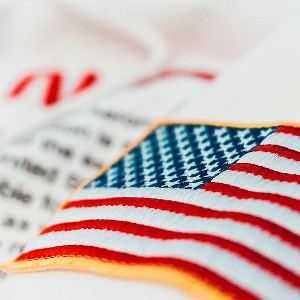 Embroidering is to transfer your logo or design directly onto the fabric of your choosing by stitching threads. This is generally done by using an automatic embroidery machine, fully computerized. If you are looking into embroidery for custom jerseys or t-shirts, and you like the feel of embroidered fabric, then this is probably the better option for you.
Industrial-grade embroidery machines work with about 12 sewing heads and 15 needles on each head. These massive machines can embroider up to 12 items at the same time while stitching up to an amazing 15 different colors. There is almost nothing these machines can't embroider.
First, your design is digitized and uploaded into the computer. The embroidery machine reads the design and transmits the pattern directly onto your chosen piece of apparel.
The end result of this process is a more traditional look with real fabric that you can feel and that rises off the fabric itself. What I mean is that the embroidery feels bumpy on the outside and you can feel the stitching on the inside.
Screen Printing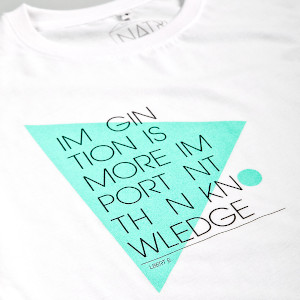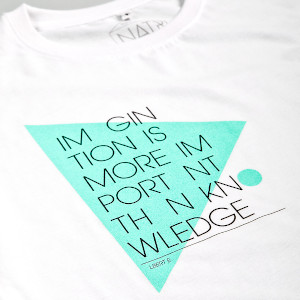 Screen printing dominates in the modern age. You can't walk into a mall without seeing a custom t-shirt hut that can screen print any kind of logo or design onto a t-shirt for 20 bucks a pop. Screen printing is also extremely popular online, with lots of services for people to make their own custom apparel.
Screen printing works by squeezing ink through specially designed mesh screens directly onto your chosen garment. Think of it like a wet press bleeding a design into a piece of fabric. The whole process is completely automatic, just like with modern embroidery, with the exception (in each method) of the operator who manipulates the clothing and sets the machines.
It should be noted that there is a separate mesh screen needed for each different color in your design. This means that designs with a lot of colors are going to cost more money, which is why you often see custom t-shirts and hoodies done in black and white. This is the cheapest option.
After the ink is squished into your garment, it goes through a specialized tunnel dryer to cure the ink properly. The finished result is a smooth design imprinted on your t-shirt, hat, or whatever else. It sometimes feels a little scratchy to touch, but other than that it is very normal and unobtrusive.
Embroidery vs Screen Printing: Which is Cheaper?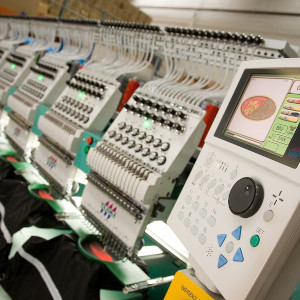 Which method is more cost-effective depends on a large number of variables. When talking about small designs, like a company logo or a small image on the side of a baseball cap, embroidery is definitely the cheaper method. I call these "pocket-sized."
Because screen printing is valued by the amount of color you're using, and embroidery is generally valued by how much thread you are using, there is an intersect where prices cross paths.
For example, a medium design with one color is going to cost the same for embroidery or screen printing. A large design with a few colors is going to be cheaper with screen printing simply because it will use too many threads. Whereas a small design with tons of colors is dirt cheap with embroidery because it does not use a lot of threads.
Basically, setting up for embroidery is going to be cheaper. Long-term screen printing is going to pay off and become inexpensive very quickly. The costs of embroidery will quickly stack up, especially when large logos come into play. Embroider is cheaper short term, screen printing is cheaper long term.
Embroidery vs Screen Printing: Which is Better for My Business?
If you have stumbled upon this article, I bet you are looking for the cheapest solution for a large order of custom garments that you are looking to make. The most common types of apparel that get sent away for bulk screen printing or embroidery are as follows: business shirts, polo shirts, t-shirts, baseball caps, hoodies, and jackets.
Embroidery is better for business shirts, hats, jackets, and polo shirts. The only exception to this rule is if you need a large logo or a person's name on the back of the polo shirt. Otherwise, embroidery is much better. I'll tell you why.
First, embroidery is elegant. If you own a company and are looking to get shirts made with the company logo, it looks better embroidered. It looks professional and high class. To have a small logo screen printed on a polo shirt would look absolutely ridiculous.
I must say the same for hats. An embroidered design on the front of a baseball cap looks sharp. Flat, screen printed designs on the front of a baseball cap look dull, boring, and cheap.
Screen printing is best saved for t-shirts and hoodies. Anything that has a larger logo on it, I highly recommend screen printing. If you run a business and want to put your employees' names on the back, or a large logo on the front, embroidery is just too thick and heavy. It is easier to screen print. It will look better too.
Embroidery vs Screen Printing: The Verdict
Today we have learned that embroidery is better for smaller logos, pocket-sized designs with a lot of colors, and hats. Embroidery is affordable in small amounts when not using too much thread. Embroidery also looks more elegant for business logos than screen printing does.
We have also learned that screen printing is best used for t-shirts and hoodies and any design that is oversized. Also, screen printing gets more expensive with more colors. To save cash with screen printing, try to keep colors to a minimum.