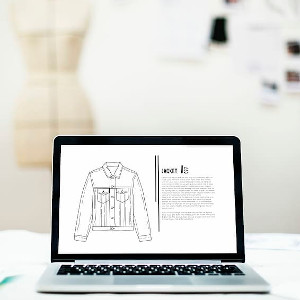 If you want to start sewing lots of different kinds of garments, accessories, and miscellaneous home decor, but you are lacking in original ideas, you may want some sewing patterns for inspiration. Luckily, you can get tons of free sewing patterns online.
In fact, you can get thousands upon thousands of free sewing patterns online, everything from shirts to jackets, dog clothing to blankets, and skirts to dresses. If you are getting into sewing seriously, free selling patterns online are a great tool for you to use. You can expand your sewing style by making lots of unique and exciting pieces of apparel.
Where do you find these mystery patterns? Well, literally everywhere. Almost anyone who sells sewing patterns will offer you free sewing patterns to try and lure you into buying additional products, kind of like a free trial. But this can be used to get you an unlimited resource of sewing patterns. Some websites may make you log on before giving you the free patterns, but at the end of the day, you can easily skate by without ever paying for a sewing pattern in your life.
Additionally, there are countless resources on the web offering lists of the top sewing patterns of that year, top sewing patterns from a particular season, and so much more. You will never run out of ideas by browsing online and downloading free sewing patterns.
Here we will look at a handful of resources online where you can download all of the best sewing patterns available today, and all of them for free.
The Best Online Resources for Free Sewing Patterns
When you download one of these free sewing patterns, the download should include full-color photos, easy-to-follow instructions, a list of materials, detailed cutting directions, and the pattern pieces. Also, most of these sewing patterns are created by professionals, so you know they will look great.
There are over 900 free sewing patterns available from Robert Kaufman. Almost all of these patterns have been created by designers and sewing bloggers using Robert Kaufman's fabric. And while these patterns were originally designed to show off the fabric, you can download the patterns for free and use them with whatever kind of fabric you want. There is no shortage of creativity here.
What kind of patterns will you find? There are quilts, table runners, duvet covers, napkins, pillows, purses, backpacks, placemats, hats, Christmas tree skirts, women's clothing, baby clothing, and so much more. Patterns can be sorted by style, size, type, and skill level. You can even enter a special search to find whatever particular design you are looking for.
Here you can find a great collection of sewing projects that are modern and mostly for around the home. This is a great website to find free sewing patterns for things like napkins and aprons, kids' clothing and ornaments, slippers, and hats, and lots of other very nice projects.
The great thing about getting your free sewing patterns from Purl Soho is that they come with complete tutorials, full-color photos, and all the pattern pieces ready to be downloaded.
At Art Gallery Fabrics you will find many pages full of special sewing patterns for lots of arts and crafts. This is one of the best websites for free sewing patterns for all kinds of hobby creations, home decorations, and quirky projects. You will find sewing patterns for backpacks, pillows, totes, book covers, sleeping masks, coasters, caftans, scarves, and even some dresses and skirts.
Additionally, on this website, you will find an almost unlimited amount of free quilting projects. They have quilting designs by the dozen, giving you tons of inspiration for your next master quilt.
Here you will discover many extraordinarily fun sewing projects from specialty designer Amy Butler. These sewing projects are full of color, full of life, and are a great way to brighten your inventory. There are lots of free patterns for picnic blankets, jeans, duvet covers, scarves, wall art, quilts, and even yoga bags.
All of the free sewing patterns can be downloaded as a standard PDF file and come included with detailed instructions and pattern pieces. There's everything you need here to have a fun and exciting time creating colorful projects.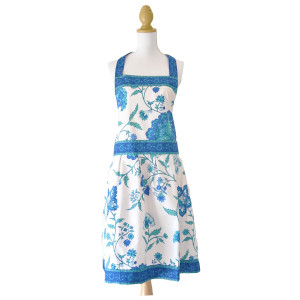 This website is utterly enormous, and it happens to be one of my favorites. As a traditional website, Craftsy offers tons of kits, online classes, supplies, and sewing patterns. However, asides from the purchasable items, there are over 2,000 free sewing patterns inside of their library that you do not need to buy.
You can filter through their patterns based on technique, skill level, type of clothing, style of accessory, and even by the kind of toy pattern. This makes it extremely simple for you to find any kind of pattern that you want. The ideas are practically endless.
Best of all, each pattern comes with a skill level so that you know precisely which ones you will get away with doing and which ones might be a challenge for you. Each download will come included with the proper finished dimensions, a detailed description, a complete material list, the directions for cutting, the directions for sewing, the pattern pieces, and even helpful tips to get the job done right. There is also a resource where you can view finished projects by other people and read comments from other sewing enthusiasts.
Keep in mind that you will need to create an account in order to access the free sewing patterns with Craftsy.
Free Sewing Patterns Online: Final Thoughts
As you can see, there is no end to the creative fun you can have with free sewing patterns. Why buy a few instructions and pictures when you can easily download them for free in a matter of seconds? Go ahead and shop around online for free sewing patterns and try your hand at some seriously unique projects. There is no shortage of cool ideas on the internet for you to use with your sewing machine.