Versatile and timeless, Jeans are a fashionable garment worn by men and women worldwide since the late 1800s. Over the past few centuries, it has evolved and gained immense popularity among various cultures. Jeans are by far the most comfortable yet most daunting garment to be mastered by mankind!
Like every individual, every pair of jeans is different. A perfect pair of jeans is a hard chip to bargain, but once you have it, you will never need to worry about it again!
How To Sew Jeans
No doubt sewing a perfect pair of jeans is a tough job, but it is not impossible to perfect the art of sewing the best-fitted jeans. You can conquer this project by breaking into smaller parts and paying a lot of attention to detail.
So, say no to those mightily expensive jeans and break the cliché by creating your own hand-sewn jeans. Before you begin to sew your jeans, there are several things to consider:
Do Your Research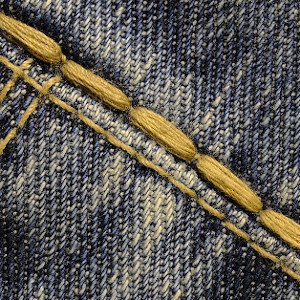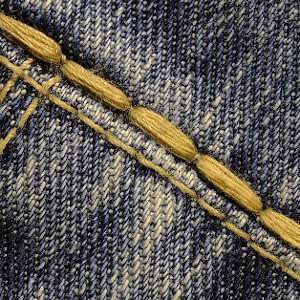 Go through blogs and video tutorials to get a fair idea of the project you have undertaken.
Pick Your Favored Pattern
Over the past few decades, jean styles have evolved, and there are several patterns suited for every body type. At the start of your project, you need to determine which pattern or style best suits you.
Make sure your chosen pattern is well planned with crystal clear instructions. Choose from patterns like skinny, trouser, bootcut, lander, overalls, and much more.
Take Proper Measurements
Fitting is very important, and for that, you would require to take note of measurements carefully and precisely.
Measurements Needed:
Waistline
High and full hip
Thigh
Knee
Calf
Inseam
Select And Purchase The Fabric Of Your Choice
Determine the quality and type of fabric you would like to work on. A great pair of jeans is made of good quality denim. Fabrics with 2% lycra or elastane will be great as it will have a great stretch and fit your body like a second skin. Denim with no stretch as it may give you the same fitting you expect.
Once you purchase the fabric, give it a good spin in the washing machine. There are good chances that there may be shrinkage, so it is always better to wash the denim before sewing it to avoid fitting issues later on.
P.S. Never use a fabric conditioner on jeans!
Get Adequate Supplies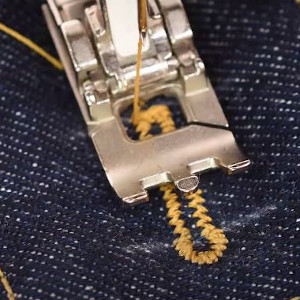 In addition to your fabric, you need sewing supplies for the project. Some of the supplies you will need for your very own sewing projects include:
Jeans thread (A sort of extra strong thread for various sewing types of denim)
Stitching threads (Available in different colors in contrast to the fabric)
Denim machine needles
Sewing needles
Jeans zipper
Jeans button and rivets
Jean-a-ma-jig (A home sewing tool ideal for sewing denim, towels, and quilts)
Cotton lining for pockets and many more tailor's tools
Make A Test Before Starting Your Actual Project
Test your skills before plunging into the real work to ensure you have everything to ensure the project's success. Take this time to experiment on different patterns and designs for the jeans.
Get Down To Business!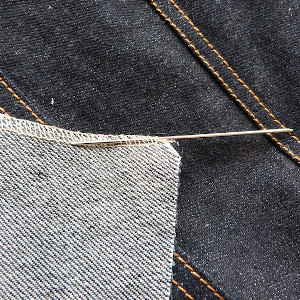 Once you have figured out the pattern, fabric, fitting, and supplies, it is time you sit down and plan each step of your jeans-making process:
Begin by cutting out all your patterns and prepping all the required details for the project.
Keep all your instructions handy in case you face any hiccups during the project.
Prepare to sew the cut patterns together based on the instructions.
Sew in all the belt-loops, pockets, and embellishments.
Construct and attach all pockets.
Sew in the front fly.
Sew together the front and back legs.
Attach the waistband.
Complete all the hemming and finish the sewing project
Jeans sewing is not the easiest project to master, but it is manageable if you pay attention to details. I'm sure it is a fun and satisfying activity. You will never have to go for those pricey jeans never again!
Sewing Jeans: Important Points
Not all steps are the same when it comes to sewing, and no seam is equal.
Leg Seams: One of the hardest seams while sewing jeans are the out- and inseams of the leg. Remember, it needs to be straight, and for that, you need much practice. The leg seams are of various types. They are usually made of busted seams, top-stitched seams, or flat-felled seams.
Hem stitches: The age-old debate of lock stitch and chain stitch is still an ongoing thing among sewing enthusiasts.
Type of threads: For any sewing project, you must consider the type of threads used in the project. Choose between cotton and polyester threads for the jean-making process depending on the quality and strength. Although the cotton thread is known to be far more superior than polyester. There is a hybrid blend of thread known as the poly-cotton thread, which is also a great option for homebound sewing projects.
How To Sew Jeans: Final Thoughts
Adopt the double-needle topstitching method. This method may not be the most traditional in the industry, but it is surely one of the best and fastest for sewing jeans.
Use good quality fabric for pocket linings and waistband facings. Choose a good quality lining material while sewing your pair of jeans. It is a fun way to personalize your garment.
Remember to baste. Basting will help you during the jeans-making process and helps you keep things together while sewing. Keep basting at each step to make sure everything is alright.
Pay attention to every bit of detail to ensure the success of your project. Go ahead, customize your jeans, and take it to a new level each time you try. Best of Luck!