You are an amateur and wish to pursue sewing as a hobby, and you refer to books, online tutorials, and start sewing projects. But what happens after completing 10-20 sewing projects, and you get to know that you love to sew and want to share your tips and tricks with others and learn from them in turn. That is where sewing organizations come into the picture. It is the best place where you can share their projects, techniques, and passion for the craft with likeminded people. Join a sewing organization and socialize to your heart's content and keep sewing!
Benefits of Joining Sewing Organizations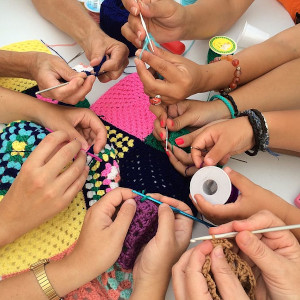 Interact and socialize with likeminded people to share your sewing tips and techniques and learn new ones in return.
Make new friends and plan more complex stitching projects.
Attend sewing conferences, exhibitions, seminars, and workshops arranged by the organization.
Participate in contests, classes, and field trips organized by them.
Learn about the latest trends in the sewing industry.
Get in touch with sewing product manufacturers and distributors.
Whether you want to strengthen your network or learn new techniques related to sewing, joining sewing organizations may be a great idea. In addition to providing sewing related assistance, they may be crucial in enhancing interpersonal communication. Look around you within your community and find tons of sewing organizations that could be beneficial for you.
Reasons Why You Must Join Sewing Organizations
Enhance your sewing skills: These organizations are the best place you can learn and enhance your sewing by working with other people who enjoy sewing. Pick up innovative and creative tips, tricks, and the latest trends in the sewing world.
Build your social network: Meet likeminded people who love sewing, indulge in expansive team projects, share your tips and ideas with others. This will only enhance your sewing abilities and give you the support and encouragement to do better each time you begin a project.
Make new friends: Sewing organizations are the best places to make a friend who, like you, loves to sew. Meet new people and have fun!
Learn the latest trends: Your new connections will keep you updated with the latest happenings in the industry and tell you about events, contests, and conferences that may be conducted by the organization. It is the best place to upskill yourself and learn more things about sewing and enjoy the learning process all the same!
Become a mentor and the mentee: You can have it both ways, teach other people what you know about sewing, and learn from others. Participate in forums, conferences, and seminars with people who are passionate about the craft.
Stay motivated and inspired: These sewing organizations are swarming with people who love to sew, and it is this passion and love for sewing that will keep their members motivated and inspired. Participate in contests and exhibits with fellow sewers and uncover new things each day!
Special offers and discounts: Sewing organizations also have connections with manufacturers, get the deals and discounts for various products that you may need for sewing.
How to Choose Among the Best Sewing Organizations?
Evaluate the primary objective of the organization.
Understand the organization's position from a financial standpoint.
Enquire and make sure of the organization's credibility.
What sort of events does the organization arrange for its members and audiences?
Has the organization received sanction from the government?
What are the charges and procedures to join this organization?
American Sewing Guild
American Sewing Guild or ASG is one of the most popular sewing organization in the USA.
The organization dedicates itself to promote the sewing.
You can meet sewing enthusiasts in your area and participate in sewing classes, conferences, and sewing projects.
Members of ASG can get magazines published only for the members of the organization.
Members can get special discounts offered by sewing retailers in the US.
Sewing and Craft Alliance
Promoting sewing, crafting and quilting is the motto behind the Sewing and Craft Alliance (SCA).
You can meet fellow sewing enthusiasts in your area and enjoy doing sewing projects together.
To get the SCA's monthly newsletter Sewlutions, all you need to do is sign up for it.
You do not need to join the SCA to enjoy the free sewing resources on the organization websites.
Find a sewing expert who can mentor you and improve your sewing abilities.
The American Quilter's Society
If you are a person who enjoys quilting, then the AQS or the American Quilter's Society is the best place for you.
The AQS publishes many quilting-related books and magazines to help quilting lovers.
The organization also produces a television show popularly known as "The American Quilter."
The organization aims at offering quilting related instructions to its members.
The AQS also organizes several contests and conferences, quilting lovers across the country attend these events.
You do not need to be a paid member to reap the benefits of the multitude of resources offered by the AQS, however, paid members often get discounts on the organization's publications, sewing products, and several events tickets.
Smocking Arts Guild of America
Smocking Arts Guild of America or SAGA is an exceptional organization dedicated to helping people who enjoy sewing of all ages and skill levels, especially if you are into advanced sewing skills like smocking or heirloom sewing.
SAGA aims to preserve and advance smocking as a popular form of sewing.
Members of this organization can receive expert mentoring, access to conventions, and get copies of their quarterly magazine SAGA News, that offers details of new patterns techniques and ideas related to smoking and sewing in general as well.
You can be a part of the organization and enjoy the benefits of being a member even if you do not find a SAGA chapter in your locality.
The Embroiderer's Guild of America
If you enjoy embroidery, then the Embroiderer's Guild of America (EGA) may be the best sewing organization for you.
It is a non-profit organization that aims to preserve and promote embroidery.
There are several chapters of EGA that are across the states of the USA, so even if your locality does not have an EGA chapter, you could be part of its humungous member network.
Attend conferences, workshops, sewing classes as an EGA member.
Sewing Organizations: Final Thoughts
Meet fellow sewers and participate in sewing-related projects and events by being a part of these sewing organizations. Be a part of one large family of sewing enthusiasts and enjoy yourself to the fullest!