A sewing machine is a robust and sturdy device used to sew different types of fabric or materials together by means of different kinds of thread. These machines are one of the greatest inventions that have revolutionized the textile industry and have been evolving ever since its inception during the industrial revolution.
Sewing machines are of different types based on their functions, usage, ways of operation, stitching purposes, or features.
Let us go ahead and discuss the various types of sewing machines that are available on the market:
Industrial Sewing Machine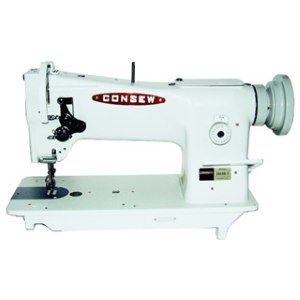 You can find these machines in textile factories and manufacturing units built to perform long term and professional tasks. These machines have sturdy and durable parts made from high-quality metals like cast iron and aluminum. These machines are significantly larger than the other types of sewing machines available in the market. They can complete multiple tasks in a short period. Industrial sewing machines are a bit pricer than domestic sewing machines.
In industrial machines, there are two motors that have separate components positioned below the table known as a servo motor and a clutch motor.
These machines are categorized into four types based on their design:
Flat Bed
A flatbed sewing machine has a similar design whose arm and needle extends to the flat base like that of the traditional sewing machine. This machine sews together several flat pieces of fabric.
Post Bed
This machine has a vertical column situated above the machine's flat base. Stitch emblems and make boots or gloves using this sewing machine.
Cylinder Bed
It has a horizontal and narrow column unlike a flatbed sewing machine utilized to sew cuffs, saddles, and shoes.
Read More: Which sewing machines are the best for making shoes?
Off The Arm
Although this machine is a little uncommon, it is quite useful in textile industries. The materials are fed through the horizontal column. The purpose of this machine is to create intricate seams in the garment.
Domestic Sewing Machine
Homemakers use a domestic sewing machine in a household setting. Stitching of any type can be done on different materials using this machine. This sewing machine cannot complete difficult tasks, but if you a home sewer and is into occasional sewing, then this is the perfect machine for you! If you intend to purchase this type of sewing machine, then please note that its motor tends to heat up with excessive use and so it needs to be used in small breaks as this machine happens to work in a slower pace.
Domestic sewing machines can be one of four types based on the facilities they provide:
Manual Sewing Machine
This type of sewing machine runs on the user's physical power rather than electricity. This is one of the most popular types of sewing machines due to their durability and handiness. It has a wheel on its side and a foot pedal that runs the tool.
Electric Sewing Machine
This device runs on a single motor that renders power to its needle. Its speed can be controlled by adding and lowering pressure on the foot pedal. Like the manual machine, this machine lacks the sewing wheel. The user can control the fabrics and direct it properly with both of their hands.
Computerized Sewing Machine
This sewing machine has an LCD/ LED display or a touch screen and comes with various inbuilt. Its runs on a computer and has a USB port that allows for intricate types of sewing. These machines are a tad more expensive compared to the manual and electric sewing machines.
Overlocker Sewing Machine
These machines are used to perform edging, hemming, or seaming as these can create thickened seams easily in no time at all. Also known as sergers or overedger and acts as a companion piece to sewing machines. These machines create efficient stitches, especially in a factory setting.
They are also differentiated based on the stitches they make. The different types of sewing machines include:
Lockstitch Machine
This sewing machine utilizes an upper thread and lower thread, kept locked together in the hole formed in the fabric. This device has a spindle positioned above the area that houses the spool. The lower thread is wound around the bobbin case located in, the lower part of the machine.
Embroidery Machine
An embroidery sewing machine is another popular sewing machine that is readily available. While a zigzag sewing machine can make embroidery stitches, these unique machines produce more advanced and intricate stitches. These are computerized sewing machines with several inbuilt features that make it a bit more expensive as compared to the regular sewing machine.
Buttonholer And Button Attachment Machines
These types of sewing machines make buttonholes and attach buttons on the fabric. These machines are attachments for the regular sewing machine.
Double-needle Machine
This device uses two needles and bobbins, forming two parallel lockstitches. These double-needle sewing machines create decorative stitches.
Bar Tacking Machine
Bar tack refers to the stitches that hideaway the wear and tear in garments or other fabrics commonly in the belt loops, pleats, collars, and buttonholes to improve the strength in the mentioned areas.
Chain Stitch Machine
True to its name, this device creates a chain stitch on the fabric with a single or double thread with one or two needles depending on the model. This stitch sews beautiful seams, binding and decorative sewing.
Blind Stitch Machine
This is a specialized device commonly used in industries to perform blind stitch hemming in a faster pace.
Safety Stitch Machine
This is one of the specialized types of sewing machine that performs safety stitches that are a combination of a chain stitch and overlock stitch.
Best Sewing Machines On The Market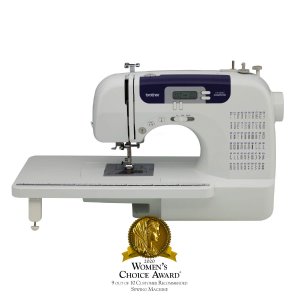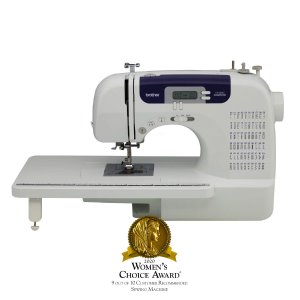 Brother CS6000i computerized sewing machine
Singer 4423 heavy-duty manual sewing machine
Singer 9960 computerized sewing machine
Janome HD1000 heavy duty machine
Brother 1034 D ¾ Serger
Singer XL-580 embroidery machine
If you want to purchase a sewing machine and you are confused about which one to buy, then don't worry, all you need to do is consider the following pointers.
What kind of sewing would you be doing?
The features of the device.
The functions that are most important for your sewing projects.
Your budget you are willing to spend to buy the best sewing machine.
Types Of Sewing Machines: Final Thoughts
I sincerely hope that this post has helped you in your quest to learn and understand the differences between the numerous types of sewing machines. Purchase the one that suits you and sew away!